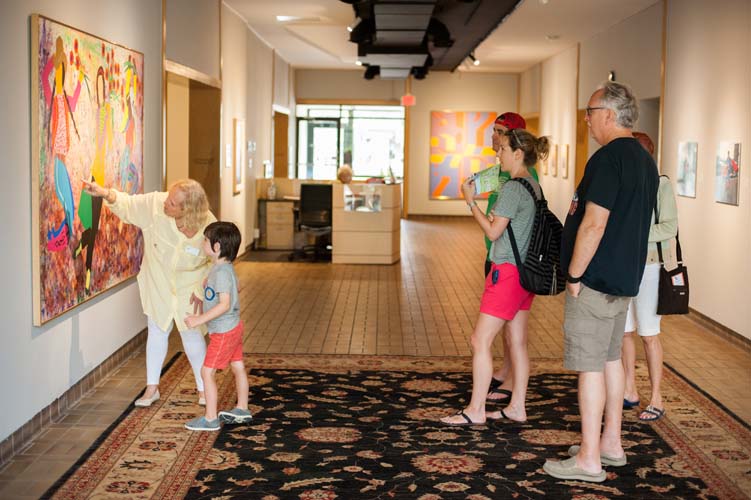 Forty years ago I asked my college art history teacher, Mr. Fraser, why he didn't include women artists in our studies.
"Because women artists have never created anything great," he replied.
I am happy to report that fewer people – male art history teachers included – would express such an opinion today.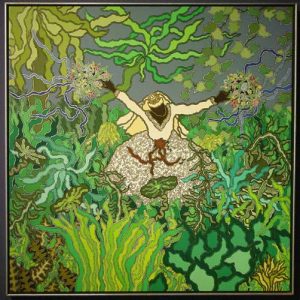 More women artists than ever before are being noticed by the public not only for their innovative ideas and desirable works, but also their ability to shock and surprise the public as thoroughly as their male counterparts.
And yet, enlightened attitudes notwithstanding, women today continue to represent but a small fraction of the artists deemed worthy of national notice.
"Women are still underrepresented in the art world," says Carla Funk, director of Florida Institute of Technology's Foosaner Art Museum in Melbourne's Eau Gallie arts district.
The National Museum of Women in the Arts offers statistics to back her up: Artworks by women make up only 3 percent to 5 percent of major permanent collections in the U.S. and Europe.
That is partly why the Foosaner's current show, "Woman Made: Female Artists from the Foosaner Collection," is currently featured in its galleries.
Funk, who curated the show, says that in the 1970s and '80s, some art institutions tried to address the underrepresentation problem by presenting women artists' works in all-women exhibitions. There was blowback for the concept from its inception.
By the '90s, Funk notes, all-women shows lost much of their appeal "because we don't need to separate the work of women artists from that of male artists."
The idea being that women's art is not inherently weaker than men's. It does not need the handicap of being shown only in the company of other women's art.
That undeniable argument is still valid, but with women artists having made baby steps instead of leaps toward equal representation over the past 40 years, Funk suggests that maybe the time for all-women shows has come again. "If MoMA and the Pompidou can do women artists' shows, then we can do it here," she says.
Funk refers to the Centre Pompidou in Paris and the Museum of Modern Art in New York, institutions that mounted exhibitions of woman-created art from their permanent collections in 2009 and 2017, respectively.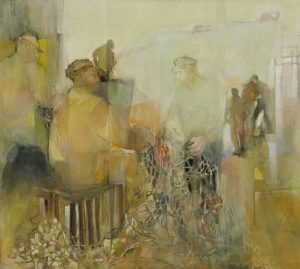 Here in Florida, the Foosaner's permanent collection show comprises 83 works by women. The examples of painting, photography, graphics and sculpture on display are by artists of both national and regional renown. There are also works by artists for whom biographical information is thin or non-existent.
Artists of national standing represented in the show include Alice Aycock, Jennifer Bartlett, Janet Fish, Viola Frey, Louise Nevelson, Dianora Niccolini and Miriam Shapiro, among others. Florida-based artists include Brevard County art stars Barbara Osmundsen, Nancy Crawford, Susan Martin, Marlis Newman, Ellen Pavlakos, the late Ellen Plankey and Vera Sattler; Vero Beach is represented by a sculptural object by the late Jacquie Fort and a landscape painting by René Guerin.
An international aspect to the show is provided by the photography of four artists: Cubans Liset Castillo and Lissette Solozano; Dulce Pinzon, who is Mexican; and Teresa Segal, an artist born and raised in St. Augustine, who with Solozano was part of a 2003 cultural exchange art project sponsored by the St. Augustine-Barracoa (Cuba) Friendship Association. In 2015, that group made a gift to the Foosaner of the portfolio of prints by the women, along with works by two male colleagues.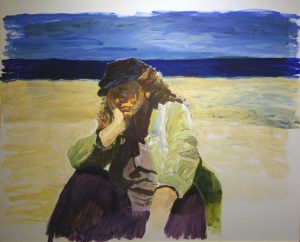 Three notable works from Castillo feature large-scale, austere photogravures of a pile of rice, a garlic bulb, and a metal spoon resting on a rough-hewn board. The images are a dignified homage to the Cubans affected by their country's economic crisis, or "Special Period," of the 1990s. Produced in 2000 by the Institute for Research in Art at the University of South Florida in Tampa, the prints entered the Foosaner collection as a private gift.
There is nothing timid, diminutive or otherwise "lady-like" about the group of works on display. Visitors to "Woman Made" will be impressed by the size and quality of the works here, a number of which represent the very best of their artists' oeuvres.
And that goes both for the work by the nationally celebrated women on display as well as the regional ones.
Remember those women's show from the collections of the Pompidou and MoMA that Carla Funk cited? They both received negative press for trotting out second-rate works by first-rate artists.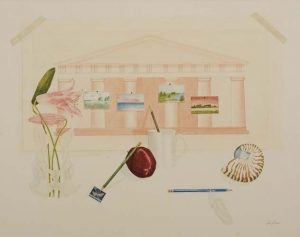 In her 2009 Guardian review of the Pompidou show, Germaine Greer wrote, "By lumping the major with the minor, and by showing only minor works of major figures, elles@centrepompidou managed to convince too many visitors to the exhibition that there was such a thing as women's art and that women artists were going nowhere. Wrong, on both counts."
Perhaps it is the fact that the Foosaner is a small and university-sponsored museum that gives it the instructive right and responsibility to pull off a show like this. And it succeeds.
The exhibit continues through Oct. 7.