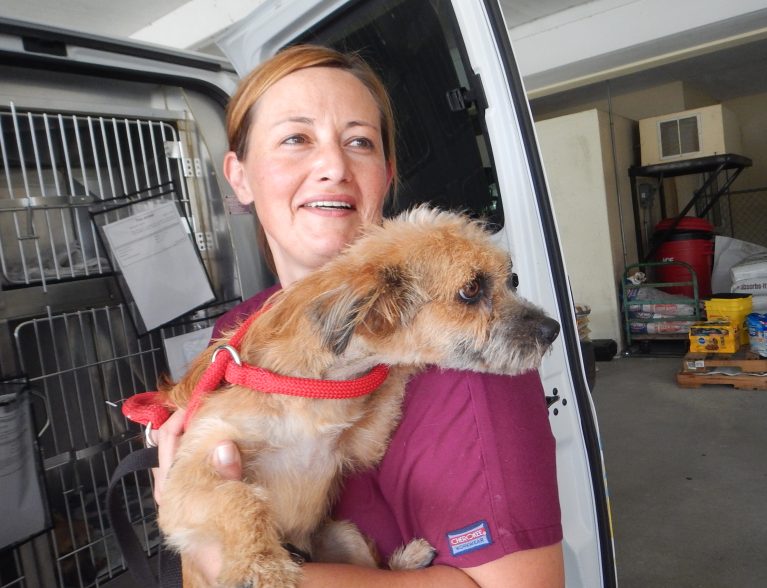 INDIAN RIVER COUNTY — The Humane Society of Vero Beach & Indian River County has reopened with normal business hours after being turned into a shelter for animals during Hurricane Irma.
The shelter, located at 6230 77th Street, Vero Beach, housed 349 animals during the storm, including 65 animals belonging to first responders and residents with special needs. The dog park at the shelter remains closed because of flooding and debris.
About 30 staff and volunteers stayed throughout the storm to help care for the pets, said Janet Winikoff, director of education for the agency. In the days leading up to Irma, the clinic vaccinated more than 70 animals so that they could stay at the pet-friendly shelter.
It also gave out dozens of crates and counseled hundreds of people in disaster preparedness, evacuation and safety.
No damage was found on the building from the hurricane, but the building had lost power and is running on a generator. Normal operating hours can be found on the agency website.
The agency is currently without phone service. Anyone with questions should contact the emergency number at 772-473-6969 or email the agency through its website.
CATEGORY 5 ADOPTION EVENT
Starting Wednesday, the Humane Society of Vero Beach & Indian River County will waive adoption fees for every animal, officials said. The agency has cats, dogs, a duck, bunnies, chickens, a bird, pigs and a horse.
All animals have age-appropriate shots, are spayed or neutered and are micro-chipped. Animals who won't be up for adoption are animals under 6 months old and small, and specialty dogs.